The Faculty of Medicine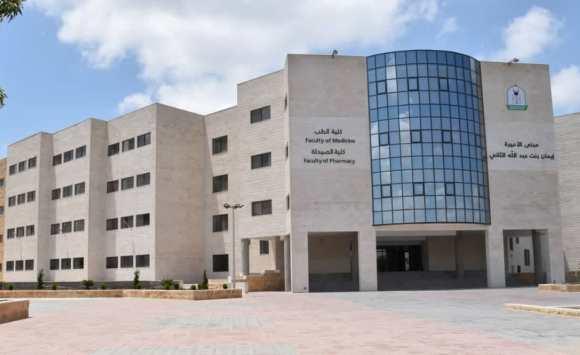 The faculty new campus (Princess Iman campus) was opened officially on March 19th , 2019 by the head of board of trustees of Yarmouk university Dr. Khalid Al Omari with the presence of the president of the university and the UAE ambassador , All were welcomed by the deans of faculties of medicine and pharmacy.
Thanks to the government of UAE which sponsored the construction of the building.
This building's area is about 22,000 meters squared. contains under its roof the Faculty of Medicine and Faculty of Pharmacy. The Faculty of Medicine has two conference halls and tens of lecture halls and and a study hall. Modern labs for basic sciences and a clinical skills lab are also ready everyday to receive medical students.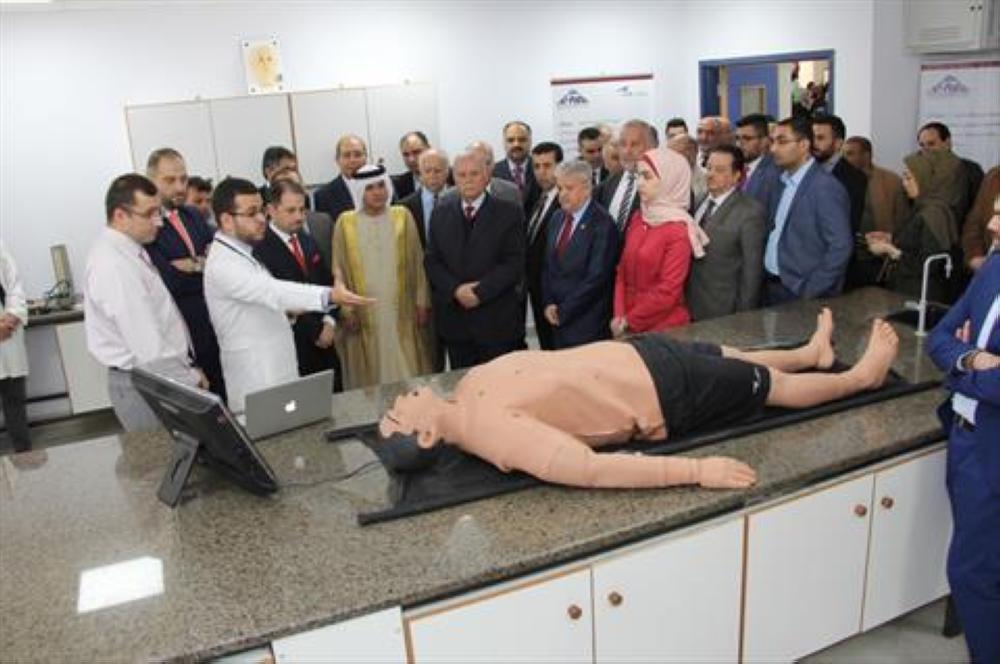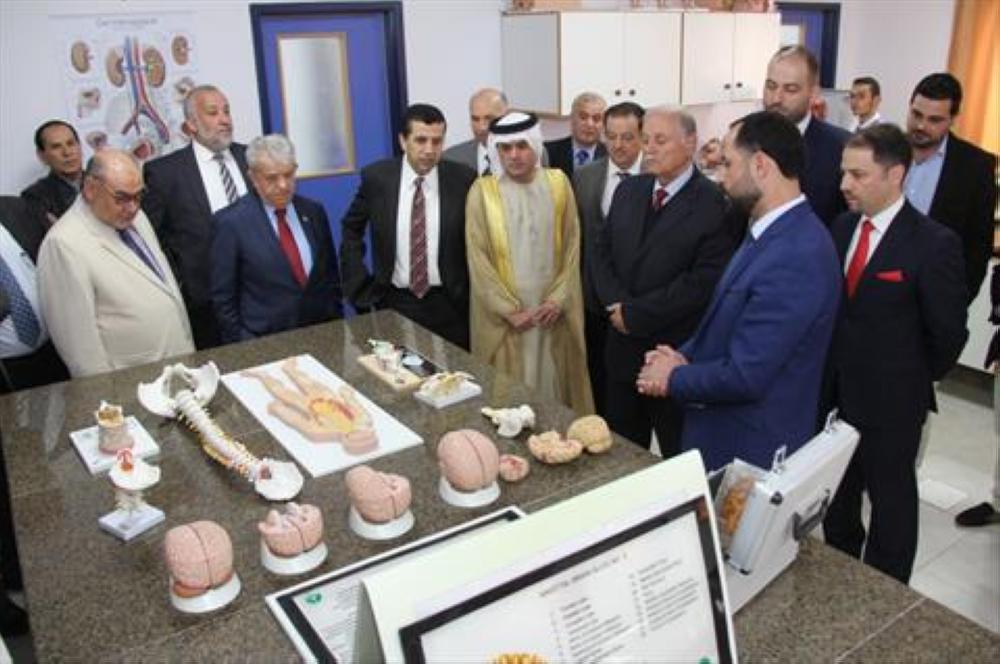 The Faculty of Medicine offers many educational and training facilities for students through classrooms equipped with the latest educational teaching aids:
Anatomy Laboratories:

Fully equipped with human body equipments and models and the new interactive computerized table "Anatomage Table".
Physiology Laboratories:

Equipped with every modern facility and equipment that every student needs in physiological tests and training.

Pathology Laboratories:

Equipped with modern microscopes, computer screens for all students

Microbiology Laboratories:

Equipped with all facilities for the preparation and cultivation of microbiological samples in addition to public safety facilities.

Clinical Skills Laboratory:

An integrated laboratory equipped with all clinical skills needed by clinical students to simulate clinical conditions.
            

A cafeteria and a shop to serve the students are working daily presenting many hot and cold meals and drinks. This cafeteria contains two halls one is an indoor hall and the other is outdoors.