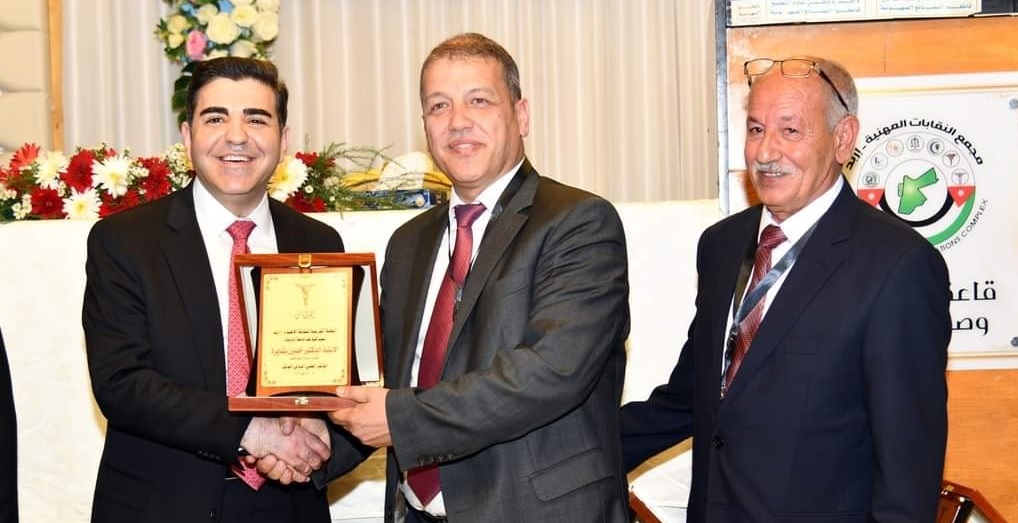 أ
The Tenth International Medical Conference was held at the Professional Associations Complex, Irbid Branch, under the auspices of Prof. Khaled Al-Salem, President of Jordan University of Science and Technology, which is organized by the Medical Association, Irbid Branch, in partnership with the faculties of medicine at Jordan University of Science and Technology and Yarmouk University. The conference was held from 25-27 May 2022.
Prof. Khaldoon Bashaireh, Dean of the Faculty of Medicine, was at the forefront of the participants from our medical school,who participated in managing one of the sessions. The following colleagues also participated as speakers in the conference:
Dr. Murad Shatnawi, Who particiapted with his article titled ( Clinical Manifestations of Hypthyroidism, Study from North of Jodran)
Dr. Hasan Albalas, Who particiaptaed with his article titled ( The Utilization of the Paranasal Sinus Coronal Tomography Scans as a Predictor for the Anterior Ethmoidal Artery Course)
Dr. Wedad Aldolat , Who particiaptaed with her article titled ( Is Wearing a Face Mask Associated with Symptomatic Dry Eye Disease among Medical Students During the COVID 19 era? An online Survey.
A number of Yarmouk University medical students participated in the organization teams of the conference. Dr. Bashaireh , the Dean received a sheild presented to Faculty of Medicine/YU for its effective participation in organizing the conference and making it succesful.