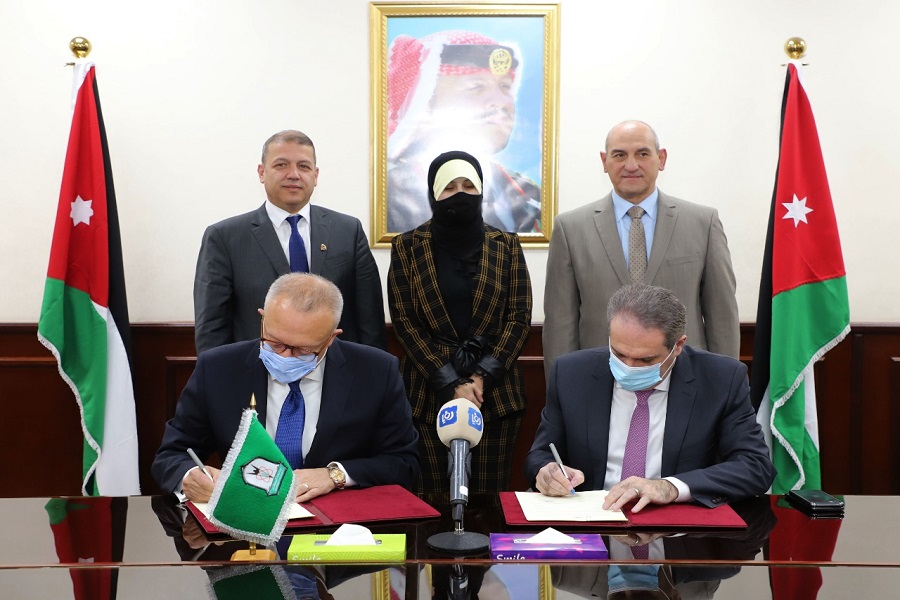 Yarmouk University and Ministry of health (MOH) signed a collaboration agreement in the fields of medical education , training and health development last week. Yarmouk University represented by Prof. Islam Massad, the President of YU. MOH was represented by Minister of health, his Excellency Dr. Firas Hawwari.
MOH has signed such agreement with many Jordanian Universities like Hashmiyyah University, Mutah University and Balqaa University , The three universities benifited from many MOH hospitals for medical education of medical students and starting academic residency programs using the facilities of ministry of health. The new agreement with Yarmouk University will allow Faculty of Medicine/ YU to use the three MOH hospitals in Irbid and the centers related to them in medical education and training and development of the research environment.
The three hospitals are Princess Basma Hospital , Princess Badia Hospital and Princess Rahma Hospital.
The Agreement signing ceremony was attended by the Secretaire of MOH for adminstrative affairs Dr. Elham Khreisat , The Secretaire of MOH for primary care and epidemeology Dr. Raed Shboul , Prof, Khaldoun Bashaireh, the Dean of Faculty of Medicine. and Dr. Nawzat Abu-al Asal , the Director of the Department of Public relations and Media.