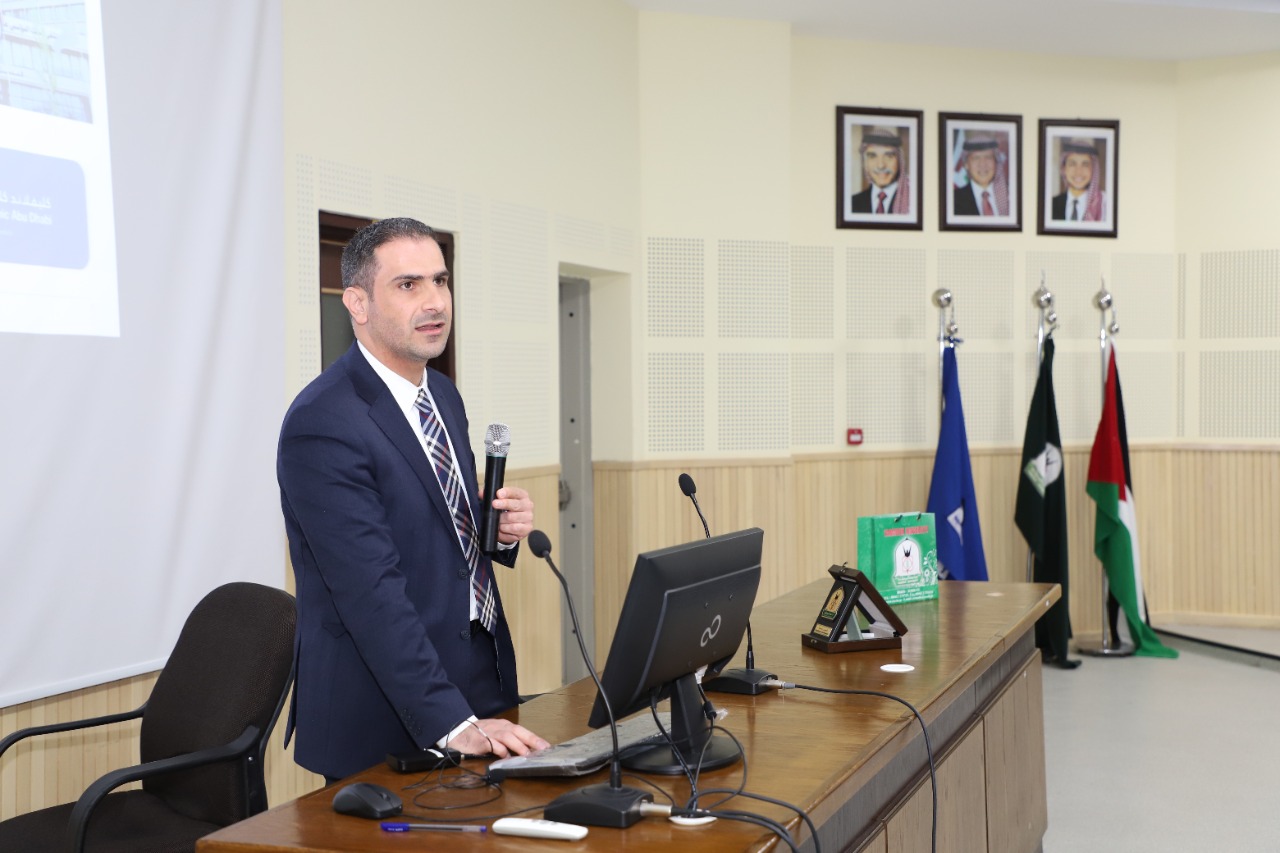 Under the patronage of Prof. Khaldoun Bashaireh , the Dean of Faculty of Medicine/YU an introductory meeting about the elective clinical training programs and residency programs offered at Cleveland Hospital Abu Dhabi in line with the study plan for the sixth year, in which the Head of the Breast Oncology Department in Cleveland Clinic –Abu Dhabi, Dr. Ahmed Matalqa, the consultant in oncology and breast surgery, lectured infront of the medical students and the teaching staff for the purpose of opening a door to attract medical students for elective clinical training and residency programs in Cleveland Clinic Abu Dhabi. The meeting took place on Tuesday, March 15th, 2022.
At the start of the meeting, the Dean welcomed Dr. Ahmad Matalqah in the Faculty of Medicine/YU campus. He appreciated his initiative to open the field of medical training courses before graduation as elective courses and post graduation as residency and other training programs.
Dr. Matalqah gave an interesting scientific lecture about the new techniques in breast cancer surgery. then he talked about the available programs for medical students and newly graduates and how to apply to them.
Dr. Ahmad Matalqah is the head of breast oncology department in Cleveland Clinic Abu Dhabi, and an associate professor in Khalifa University. He got his subspecialty degree in oncology surgery from Toronto University- Canada
To enter the webpage of the application to clinical courses, please click the link below