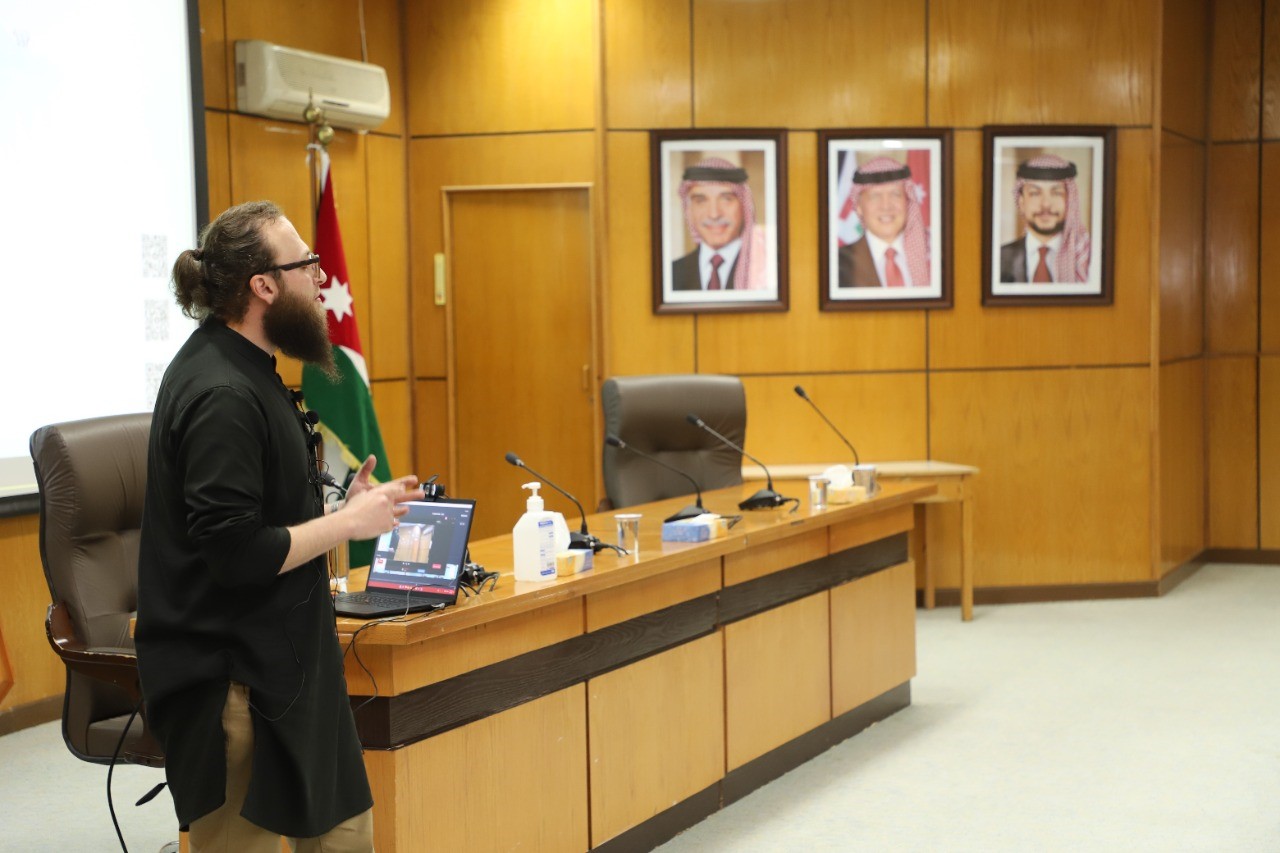 Under the patronage of the Dean of Faculty of Medicine/YU Prof. Khaldoun Bashaireh, the initiative named (Yarmouk Soul) was launched on Tuesday March 8th, 2022. This initiative is concerned about the psycological health of the YU society, this step comes in the context of strengthening the role of Faculty of Medicine/YU towards the local community and the community inside the university borders.
Prof. Bashaireh said in a speech in the launch ceremony that 'the objective of this initiative is to let the university be a safe place for psycological heath and the psycological well being for every member in this community ( students, academic staff members and administrative members). This is intended to get by planning projects for for awareness, prevention of psycological problems and tratment of any dirorder measured or happened'.
Dr. Bashaireh followed: " because of the importance of the psychological well being, this initiative will be a continuous process that will include many programs that will cover any member under the university umbrella". He added: This initiative will take in consideration many pathological phenomena like stress . depression , phobias, anxity and drug abuse. And it will include many preventive and curative programs.
Dr. Adam Sqour , the staff member in Faculty of Medicine in Psychiatry and the supervisor of this initiative said: " The importance of psycological care and moving forward towards people is to prevent any psycological problem from getting worse, as preventing these problems from being diseases is essential before affected ones are pushed into the psychiatry clinics to get treatment"
Dr. Sqour stressed on the importance of cooperation between students in general and the members of the initiative to let this mission succeed. Students will form groups volunteering to get the benift and help others in achieving the psycological well being of the individuals and the university community.
The Launch of the initiative was attended by many of the faculty staff in Faculty of Medicine and students from the faculty and other faculties.