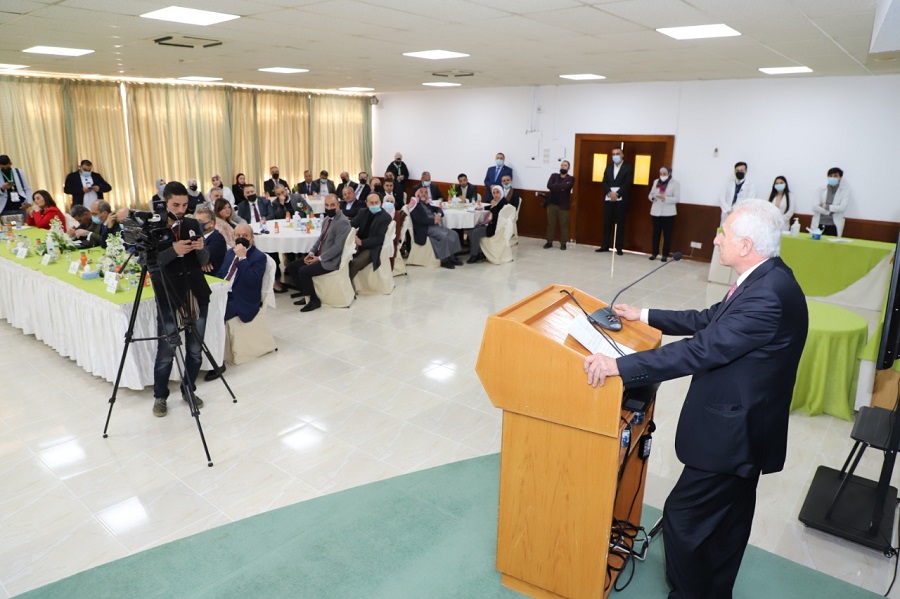 Faculty of Medicine-YU and Yarmouk University held a workshop on Thursday Feb. 24th, 2022 under the patronage of his Excellency the minister of High Education and Scientific Research "Prof. Wajeeh Owais" about " the future of medical education in Jordan ".
A number of high figures in medical education and health development in Jordan participated actively in this workshop including many former ministers of high education and scientific research and ministers of health, members in High Education Council and Accreditation and Quality Assurance of Higher Education Institutions (AQACHEI), Jordan Medical Council (JMC), the heads of the committees of health and environment in the two chambers of the parliament, Royal Medical Services (RMS) and the presidents of the official universities and the deans of faculties of medicine in these universities.
The workshop included several sessions presented by officials and experts in medical education in Jordan.