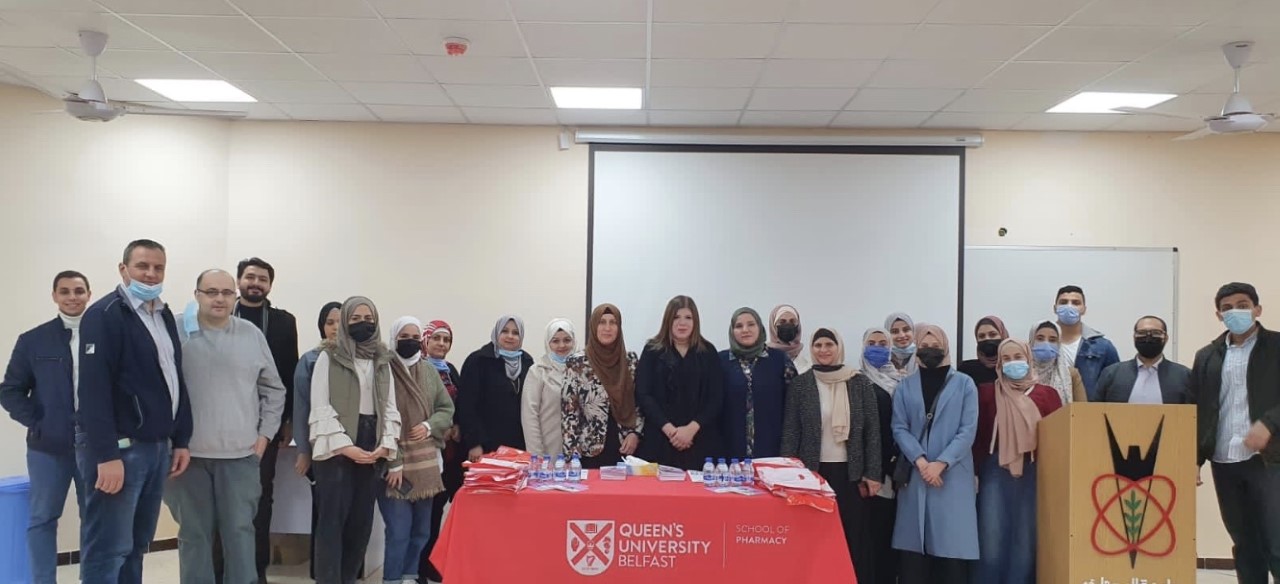 Faculty of Medicine YU participated in the medical day for the awareness of uterine cervix cancer that was held by Faculty of pharmacy and Queens University/ UK. This event was held under the patronage of the Dean of Faculty of Pharmacy-YU 'Dr. Mervat Alsous' on Sunday Dec. 5th, 2021.
Dr. Suhair Qudsieh representing faculty of medicine presented a lecture about uterine cervix cancer and the ways of screening it. Dr. Qudsieh is an assistant professor in Obstetrics and Gynecology- Clinical Medical Sciences Department (CMS). Dr. Ahlam Ali of Queens University presented a lecture about the HPV vaccine used for prophylaxis against uterine cervix cancer.
The event was basically organized and attended by students from both faculties; Pharmacy and Medicine.