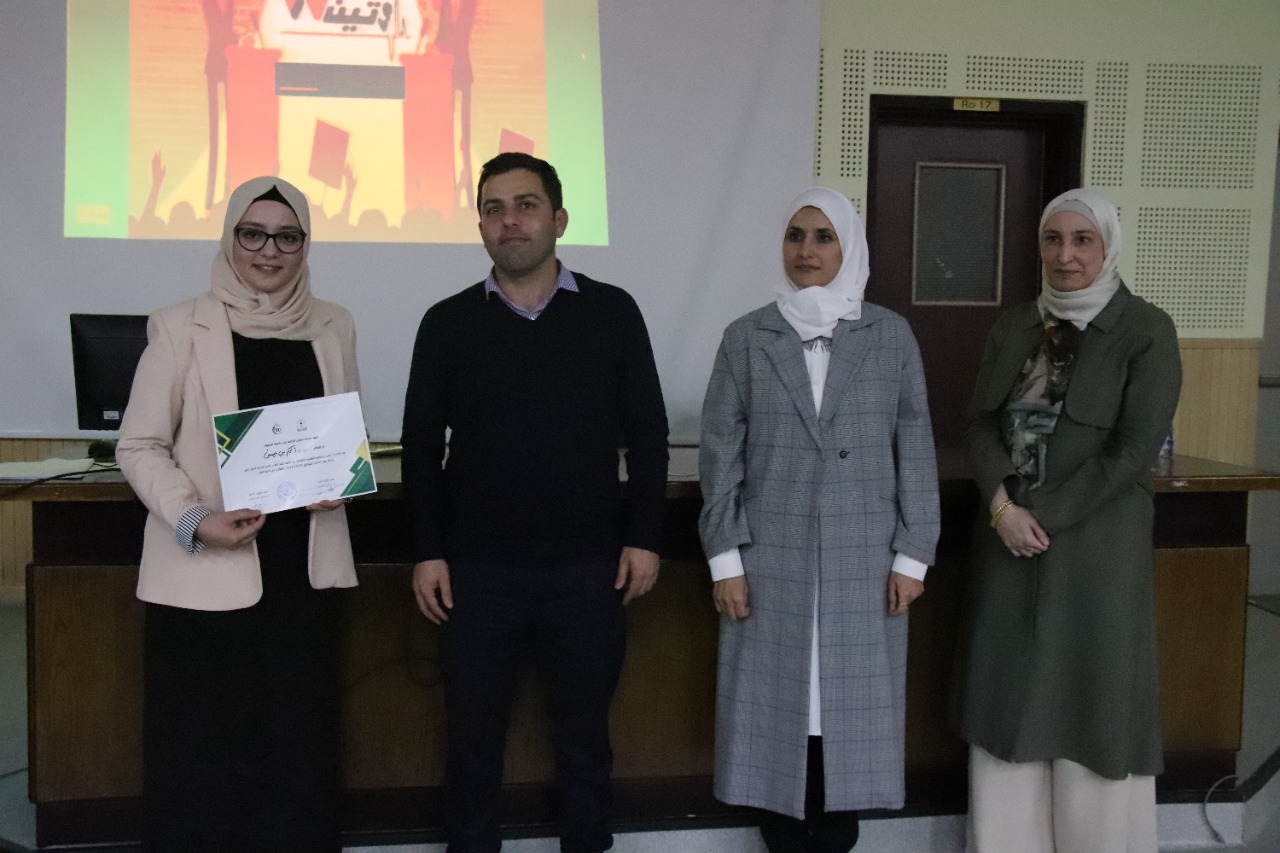 'Wateen' team for medical debates held a debate entitled " I support disconnection of resuscitation equipment in cases of brain death". The debate was held in the main auditorium in the faculty of medicine campus on Tuesday Nov. 30th, 2021.
The judge jury consisted of Dr. Ayman Alzoubi , Dr. Rema Karasneh and Dr. Ola Soudah, all from the basic medical sciences (BMS) department.
The pro-disconnection of resuscitation equipments team consisted of the medical students;Hedayah Alrashdan, Shorouq Obeidat and Anas Alshunnaq. while the opposition team consisted of the medical students ; Zainab Akram, Lojain Abu-rshaid and Sohaib Alqudah.
The debate ceremony started with a talk presented by Prof. Zain Alabideen Abdullah , the Vice-Dean who welcomed the students and encouraged them to participate in the extra-curricular activities side by side with the academic and medical training activities. He stressed on the importance of such activities in personality refinement of medical students.
The debate heated up when each student of both teams gave her/his arguments a justifications of taking either side of the debate, they responded to eachothers' arguments and replied to the audience questions. Finally the judge jury declared the pro-team as a winner of this debate. The students from both teams were honored. Further debates are being processed and prepared by ( wateen) medical debates team.