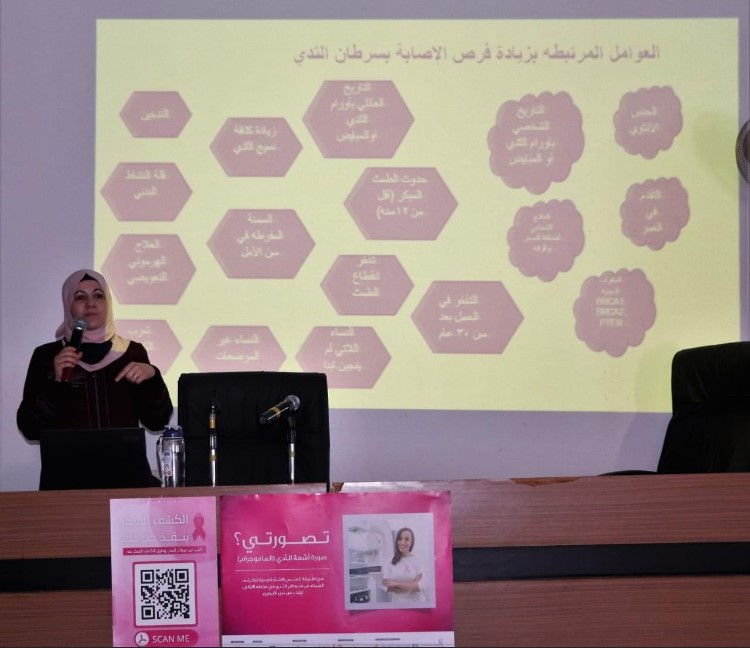 Presenting Faculty of Medicine, and as a particpation of the faculty in the awarenwess of health issues, Dr. Asmaa' Almnayyes, the Dean Assistant and the assistant professor gave a lecture about breast cancer in the YU model school. The lecture was held on Wednsday Nov. 24th, 2021 at 10 am.
The lecturer talked about the disease, its symptoms and signs, the factors associated with getting this disease, the importance of the early diagnosis and the ways of screening.
Ms. Ghadeer Samardaly, the teacher in the school organized the event which was attended by students and teachers of the school.