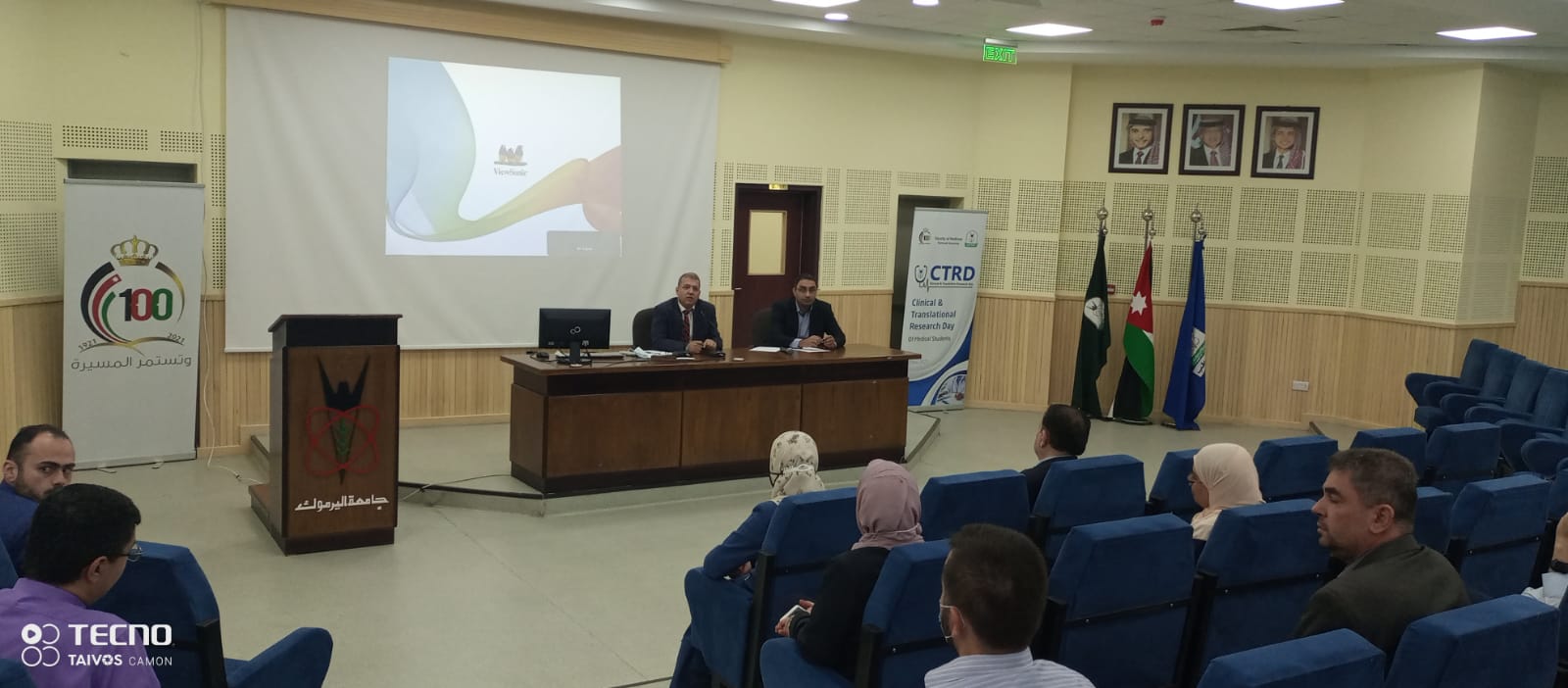 On Thursday Nov. 11th, 2021 12:00 noon The Dean of Faculty of Medicine Prof. Khaldoon Bashaireh met the Clinical Medical Sciences department council lead by the head of the department Dr. Hasan Albalas. The meeting was attended by the Vice Dean Prof. Zain Alabideen Abdullah and the dean assistants for clinical teaching affairs.
The Dean and the CMS council discussed different issues regarding teaching process, update of the curriculum, clinical training of medical students in hospital and training centers. The meeting's agenda included the clinical practice of the teaching staff. Questions were answered by the Dean, and suggestions were presented by the CMS staff to improve the academic and professional atmosphere in the faculty of Medicine/YU.
The minutes of the meeting will be followed up and further meeting to get the updates was planned.