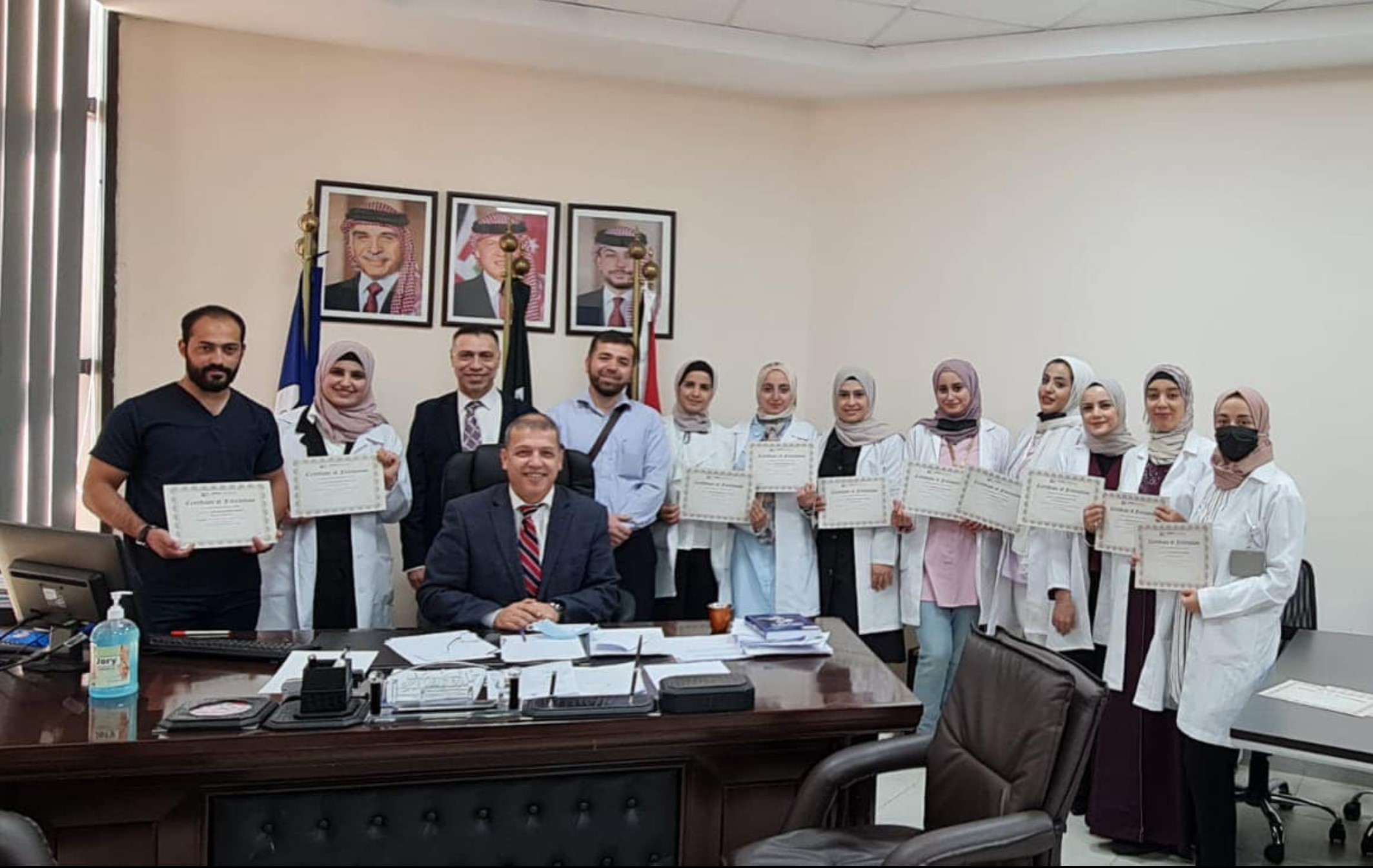 As encouragement and support of the deanship of Faculty of Medicine YU to the medical students to engage in the research and academic activities, The Dean of Faculty of Medicine Prof. Khaldoon Bashaireh received the group of fifth year medical students (Glory Batch) who are currently attending the orthopedic surgery course to honor them for their involvement in the webinar part of the annual conference of Orthopedic Surgery, arthritis and Muskuloskeletal system. The physical part was held at the same time in Vienna, Austria on Nov. 8-9, 2021. Their attendance was under the affilation to Yarmouk University/Faculty of Medicine and was arranged and supervised by the assistant professors in Orthopedic surgery in the FM/YU Dr. Mohammad Akram Awwad and Dr. Adel Alshare the orthopedic surgery course coordinator. and with appreciated courtesy of SCIENTEX Conferences the organizers of the webinar.
The medical students attended the presentations done in the webinar online as a new learning experience in addition to lectures and clinical training.
Prof. Bashaireh talked to the students about the importance of attending conferences and then to get involved in research work and get use of such conferences to learn how to present scientific articles infront of a specialized medical audience. He emphasized the skills and personality refinement that such professional activities provide to doctors in their career. Then the Dean presented the conferences certificates that they deserved from the organizers of the webinar who appreciated the Yarmouk University medical students' participation which has a positive impression and shared in the conference success as was mentioned in a letter sent by them.
Memorial photos were taken at the end of the meeting for the students with the Dean and their teachers.