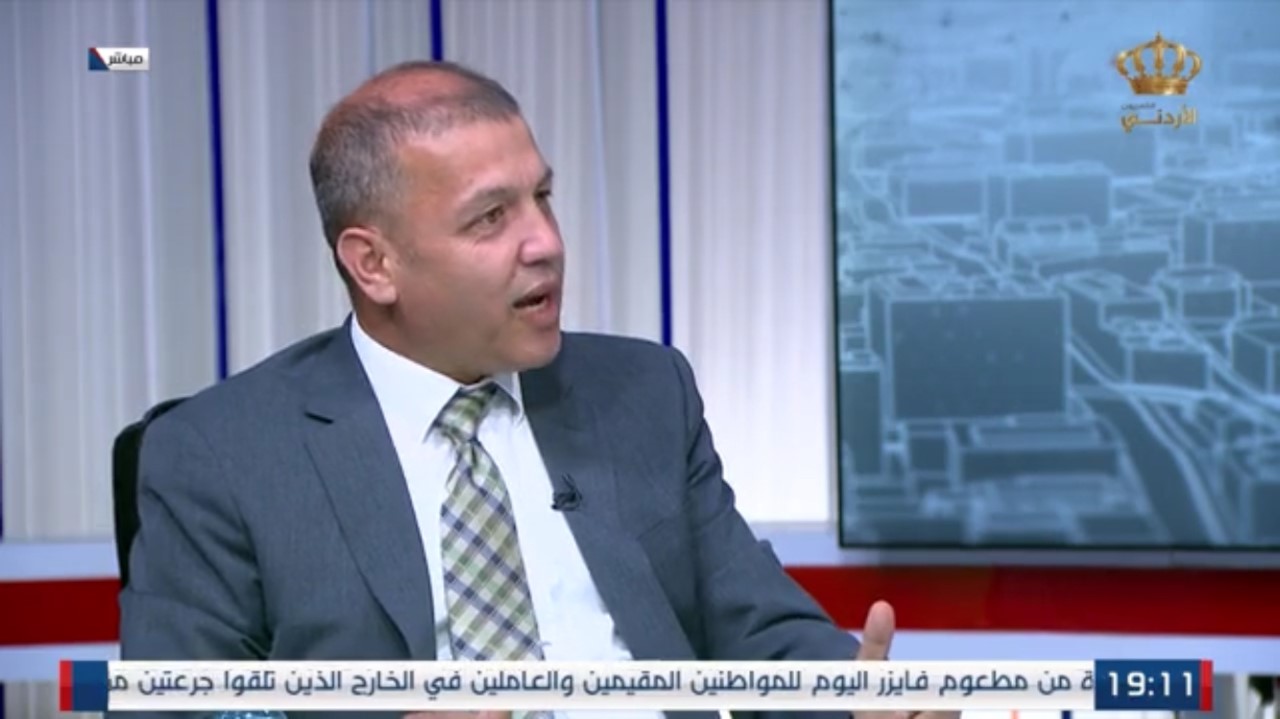 Sunday August 8th, 2021
In today's episode popular TV talk show in Jordan TV ( This evening - Hatha Al-Masaa') hosted by Dr. Mohannad Mbaideen the issue of health situation in Jordan was discussed.
Prof. Khaldoon Bashaireh the Dean of Faculty of Medicine/YU and Dr. Shadi Alshaikh were the guests of the show. Prof. Bashaireh talked about the national program of COVID 19 vaccination , and appreciated the percentage of vaccination in Jordan inspite of the international competition of getting the vaccines. He said it is now about 26% of the Jordan population but the opening of vaccination centers for the public without limitations and the response of the people is encouraging. Then Dr. Bashaireh expressed his positive view about the health situation in face of COVID 19 as the number of ward beds and ICU bed is enough and the supply of the equipment in all hospitals is in a good shape.
Then Prof. Khaldoon talked about the role of medical students in this stage. and he answered a question about the rumors and negative opinions about the vaccine and the pandemic in Jordan and the world. Finally Dr. Bashaireh appealed everyone to adhere to the objectivity when conveying any message regarding this health issue in the media.
To watch this interview ( The interview is in Arabic)
click here This evening talk show 8-8- 2021