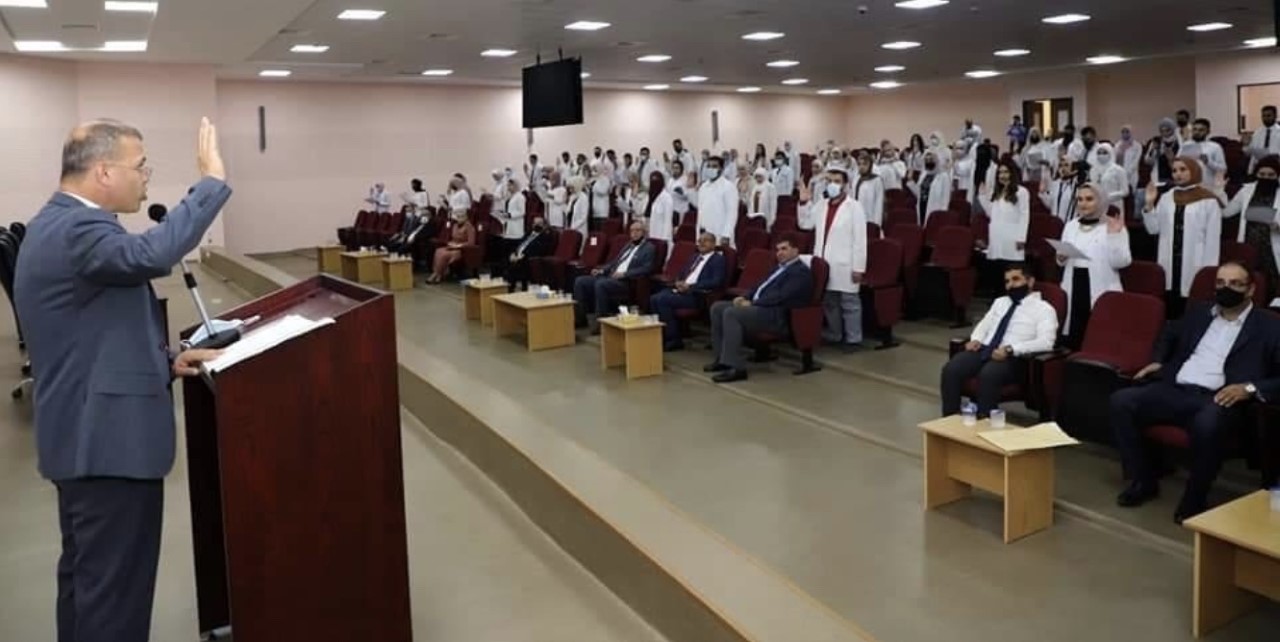 Adrenaline batch which graduated at the end of the academic year 2020-2021 recited the medical oath in a ceremony held today ( Sunday / July11th, 2021) in one of the large halls in Prince Hussein Bin Abdullah II halls complex in the YU campus. The ceremony was under patronage of the University President: Prof. 'Nabeel Hailat' with attendance of vice-presidents, the Dean of Faculty of medicine Prof. Khaldoon Bashaireh, vice dean, the dean asisstants, and the heads of departments in Faculty of Medicine.
ِAfter the speech of the president and the dean, the students recited the oath after the dean. Then the students and the deanship faculty took the memorial photo with the presidency team.
The preventive procedures, distancing and the maximum number of attendees were taken in consideration during the short ceremony. Faculty of Medicine congratulates the graduates and their families, and wish them the best in their professional life.