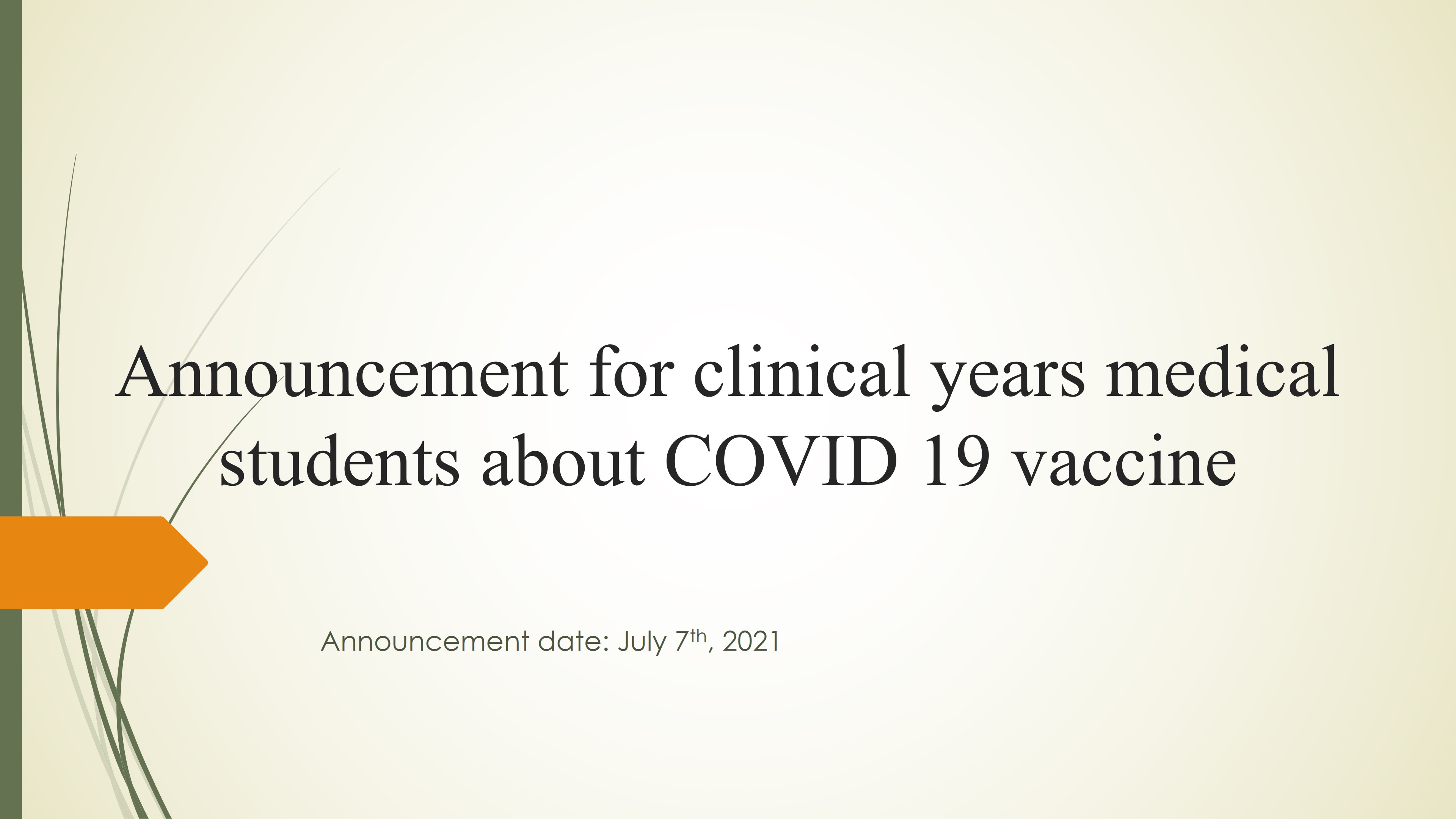 Date of publication: July 7th, 2021
The Deanship of Faculty of Medicine/ YU reminds the medical students in the clinical years of the coming academic year 2021-2022 to get their COVID-19 vaccination done before the start of the new academic year clinical training. This comes in line with our keenness on a safe return of our medical students to clinical training. It's noteworthy that the sixth year training will start on July 11th, 2021.
The deanship is happy to answer any inquiries regarding this issue.