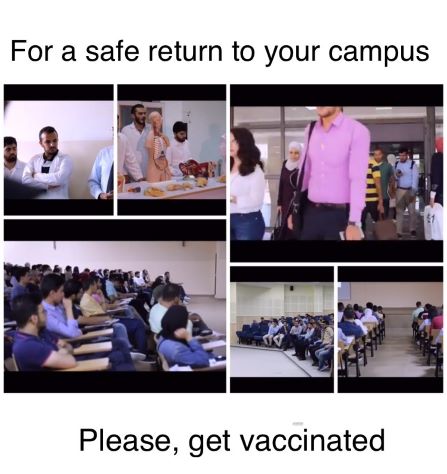 Dear medical students in the clinical years:
Greetings,
Seeking to get a safe gradual return of all our students to faculty campus and direct teaching, we urge our students in the three clinical years plus our students in the third year that will start their clinical training in the next academic year who have not got vaccinated for COVID-19 yet to resgister in the ministry of health vaccination platform as soon as possible
The vaccines will be provided inside Yarmouk University campus with the priority to : clinical years medical students, faculty members and administrative staff. Students in the basic years will follow. The vaccination process is expected to start soon.
With all our hopes to see you soon in a good health in the lecture halls, hallways, and everywhere in your faculty campus to breathe life into its heart and corners.
Faculty of Medicine Deanship