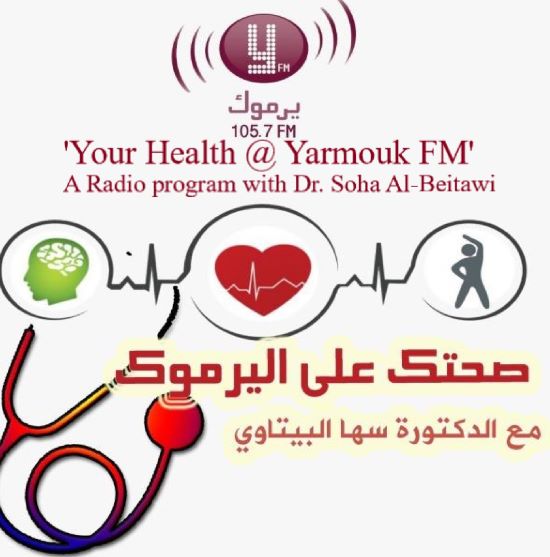 In the interest of Faculty of Medicine/YU for the local community service, and in collaboration with Yarmouk FM broadcasting station, a new medical radio program will start broadcasting under the name of ( Your Health @ Yarmouk FM) , the program's idea, preparation and presentation by Dr. Soha Al-Beitawi , the assistant professor in faculty of medicine/ Department of Clinical Medical Sciences and the consultant in Obstetrics and Gynecology division.
Dr. Al-Beitawi will host a doctor from the Faculty of Medicine in each episode. The whole program will cover different specialties. The guest doctors will talk about common medical problems, How to be aware of them , how to seek medical advice and how they are treated. This program aims to increase the level of awareness and health education in the local community.
The Program will be aired each Thursday at 2:00 pm and the episode will be rebroadcasted at 9:00 pm each Friday and Saturday.
Yarmouk FM is the number one broadcasting radio channel in the north of Jordan , you can listen to it at the wave 105.7
Be there every Thursday at 2:00 pm and get the important information about your health via ( Your Health@ Yarmouk FM)