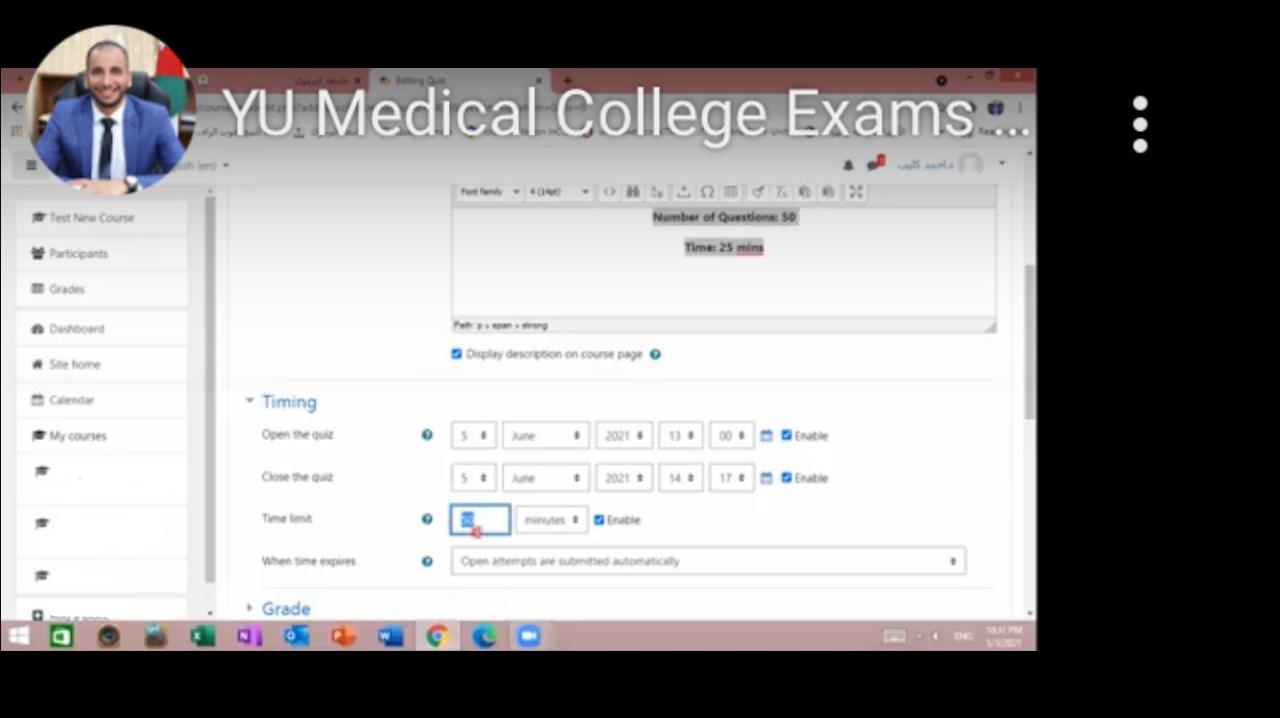 In line with the decisions of the Higher Education Council to perform the final theoritical exams as online exams, and in pursuit of developing the skills of faculty members of Clinical Medical Sciences (CMS) department in this issue, the Faculty of Medicine /YU in collaboration with Faculty of IT and Computer Sciences held a workshop to increase the skills of faculty members to use E-learning platform for final theoritical exams. that was already used by the Basic Medical Sciences (BMS) department during the last years. The ُE-learning platform was adopted this year for CMS department instead of another platform.
The workshop started by an introductory breif speech by the Dean of Faculty of Medicine Prof. Khaldoon Bashaireh who welcomed Dr. Ahmad Klaib from Faculty of IT and Computer sciences and praised the inter-collaboration between Yarmouk University faculties for the sake of development of the educational process in the university.
Dr. Ahmad Klaib , the Assistant Professor in Faculty of IT gave a full coverage of the subject of the workshop, from the best way of using the E learning platform, stressing on how to establish a question bank, and the different steps of setting a reliable exam with a practical detailed explanation of the procedure. A wide margin of discussion between the lecturer and the faculty members was there during the workshop. Another session will be held in the next few days to complete all the subject and to see the feedback of the faculty members after they start using the E-learning platform.