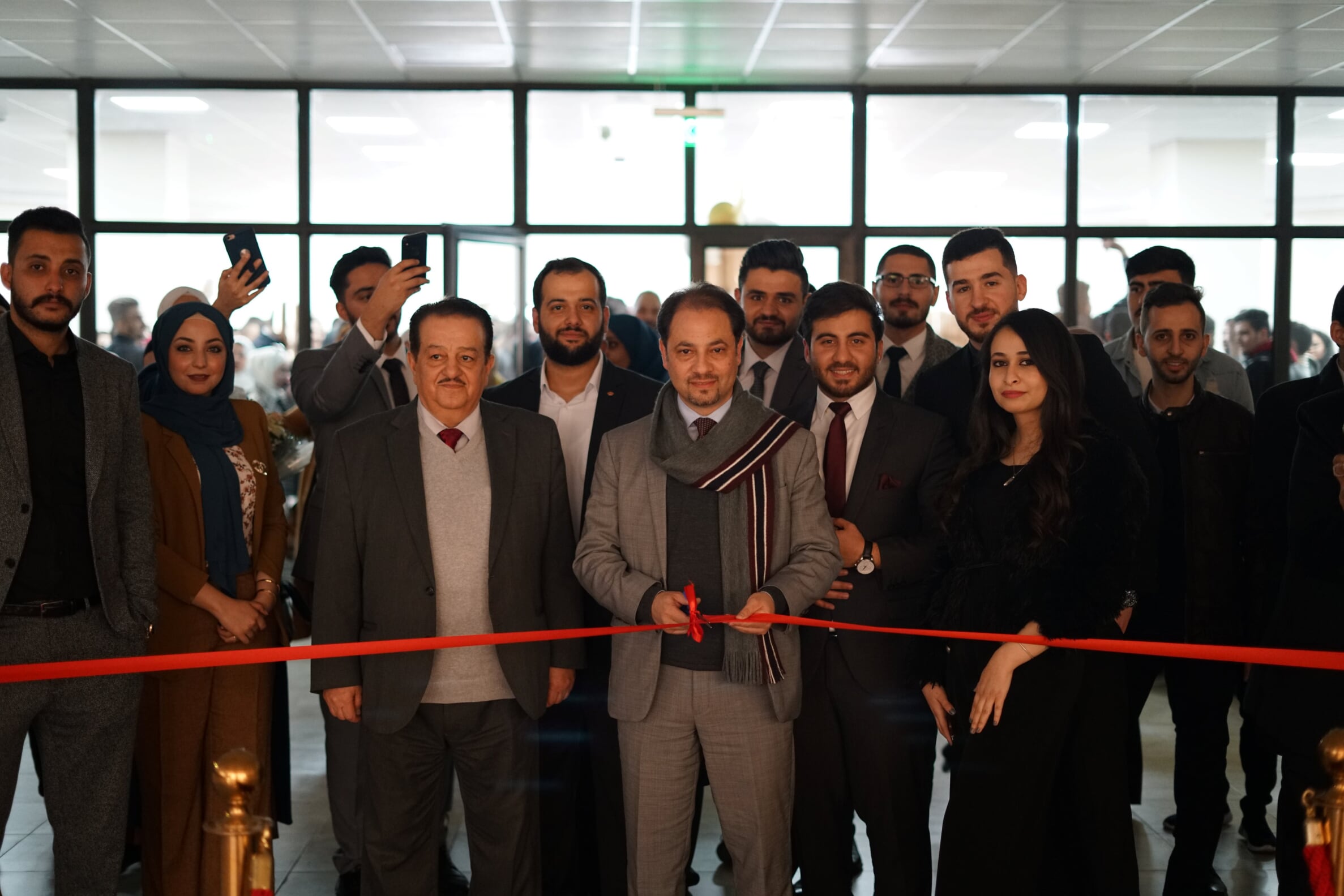 The season of Soul Batch graduation, the second batch of medical students to be graduated in Summer 2020 started on Sunday March 1st, 2020 by the opening ceremony of graduation notebooks party. The ceremony was under the patronage of the Dean of Faculty of Medicine Prof. Wisam Shihadeh, in the presence of his Deputy Dean, Prof. Zain Al Abideen Al Abdullah, the dean assistants, group of the teaching and administrative staff of the faculty. All gathered to celebrate the attending Soul Batch students with their fellows of next batches. 
The celebration started by cutting the opening ribbon then taking the commemorative photos, then One of Soul batch students gave a welcome speech. After that the crowd went through the sections of the sponsoring companies and the graduation notebooks.
The hall will be open in the next few weeks to receive the friends, colleagues and the teachers of the students who intend to write their comments on the notebooks.