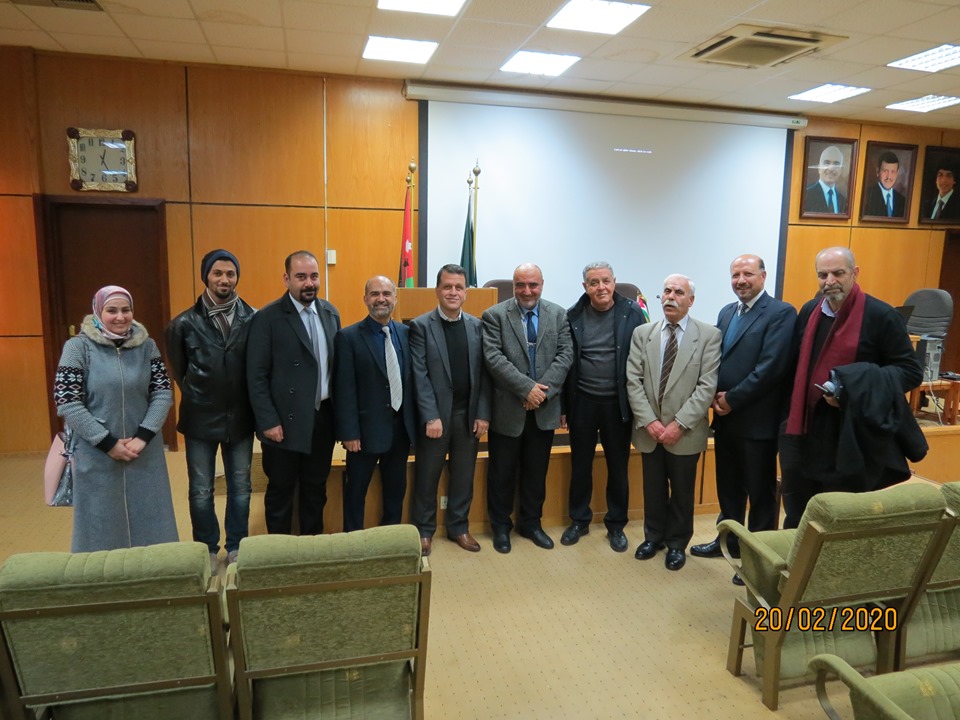 A seminar about the new corona virus was held this week by faculty of Sciences and Faculty of Medicine under the patronage of the dean of faculty of sciences Prof. Nihad Al Yousef, The seminar was titled " New Coronavirus between truth and illusion".
The speakers were Prof. Khalid AlQaood, a staff member in Biology department in Faculty of sciences, Dr. Waleed AlMomani, Head of basic medical sciences in Faculty of Medicine and Dr. Sahem Gharaibeh, a pulmonary medicine consultant and staff member in department of clinical medical sciences. The first speaker Dr. AlQaood talked about the rumors that accompanied the surge of the virus in different classical media and internet social media. 
Dr. Almomani gave a lecture about history of different corona viruses strains like SARS and MERS till the recent surge of New Coronavirus.
Finally, Dr. Gharaibeh talked about the clinical aspects of the disease associated with this viral infection and WHO recommendations about isolation of the infected and suspected patients, as well as the simple ways for the prophylaxis and protection against the infection with the new Coronavirus.
After the lectures, the audience engaged in a fruitful discussion with the lecturers about this hot health issue.