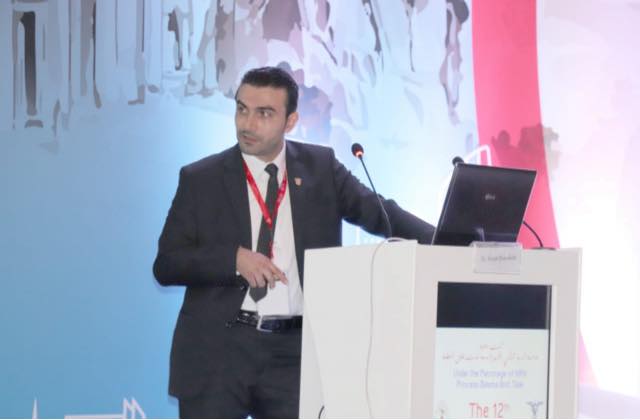 The 12th international conference of the Jordanian Orthopedic Surgeons society was held between October 28th, 2019 and November 2nd, 2019 under the patronage of Her Highness Princess Basma Bint Talal .
Dr. Salah Daradkeh the orthopedic surgeon and the assistant professor in the Department of Clinical Sciences , Faculty of Medicine @ Yarmouk University participated by an important presentation under the title of ( Safety of Osseo integrated implants for transfemoral amputees), a lecture gained special interest due to the modern technology used internationally.
The conference was attended by the orthopedic staff in the faculty of medicine and number of our medical students.