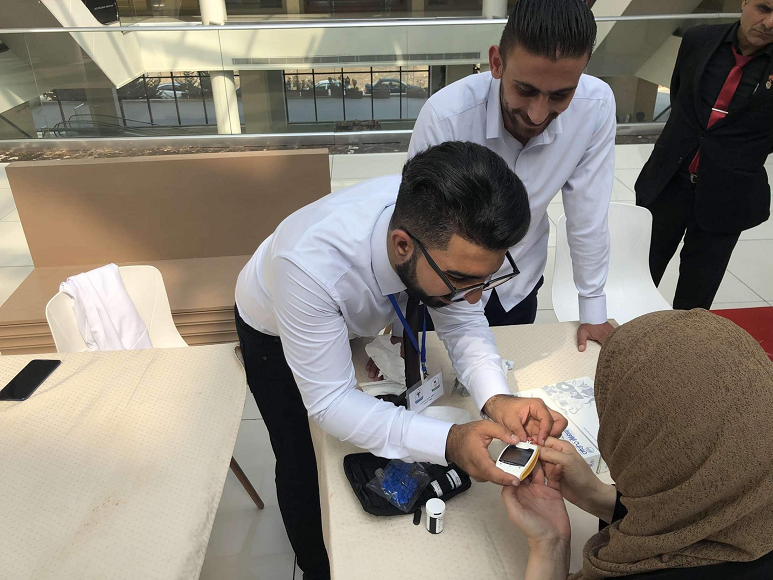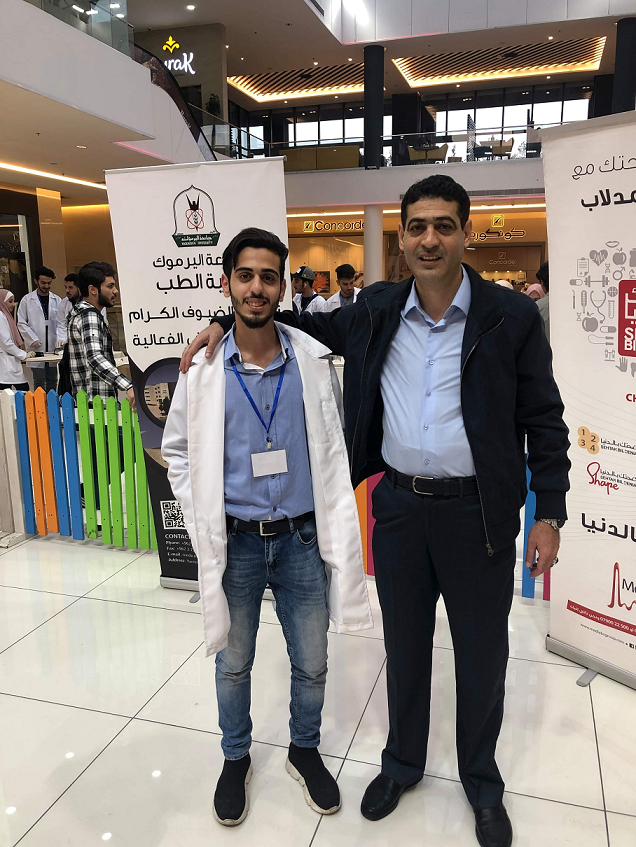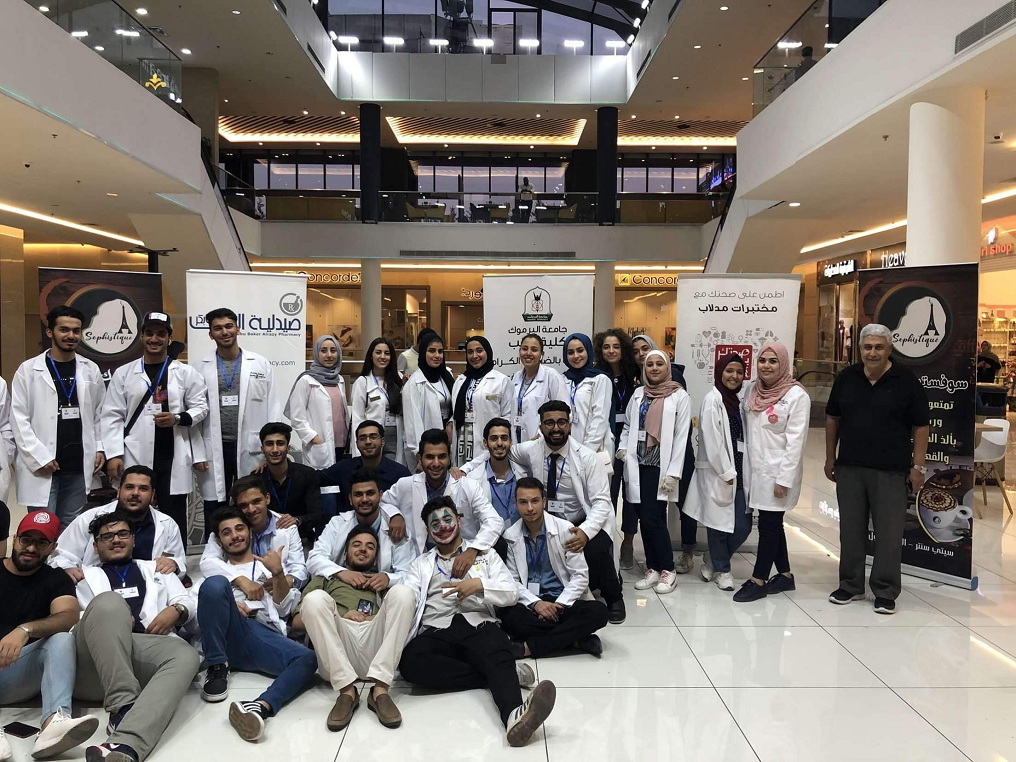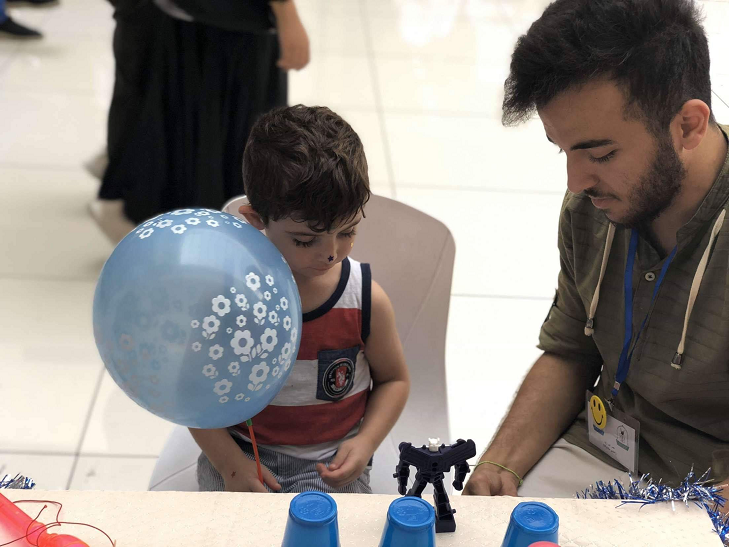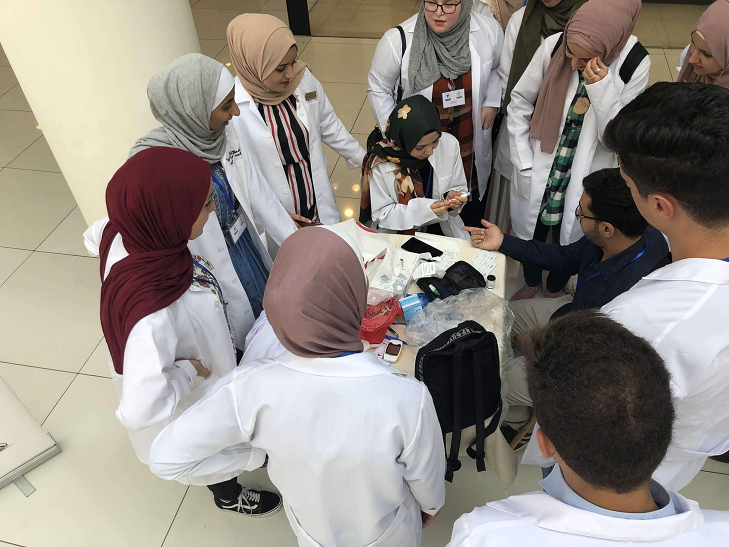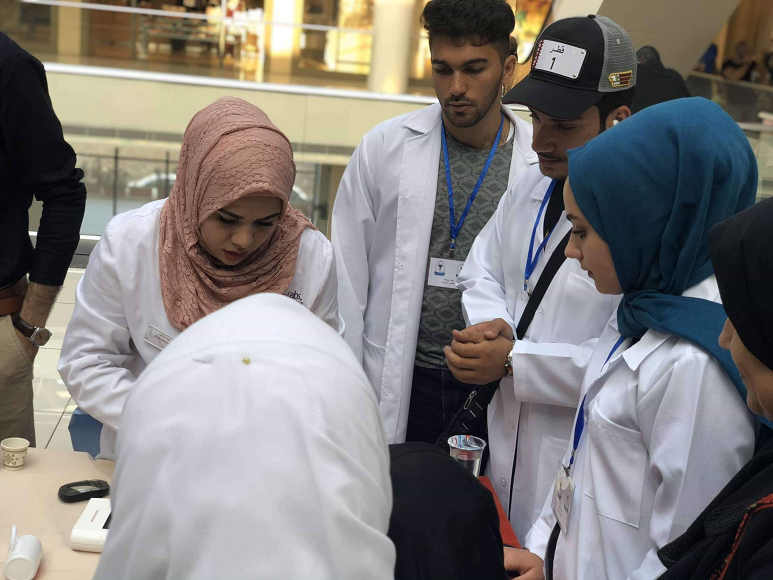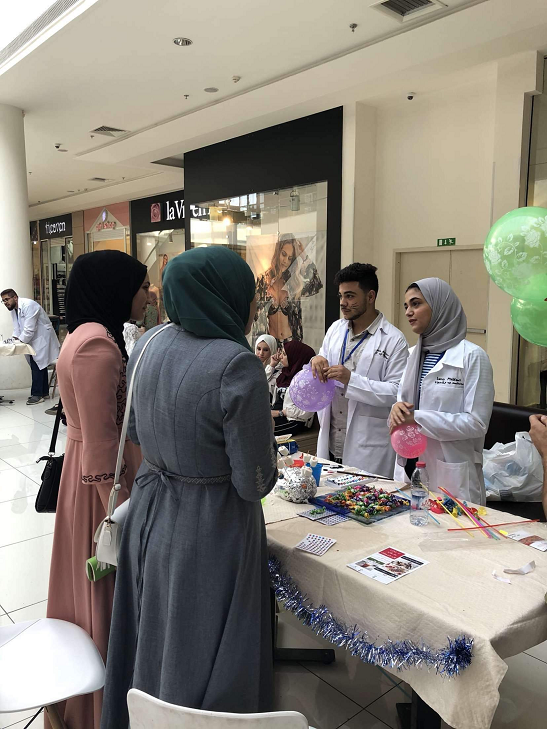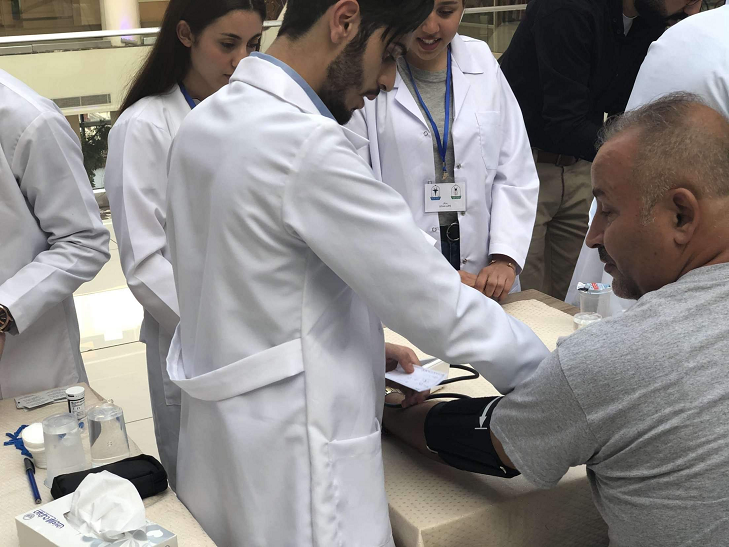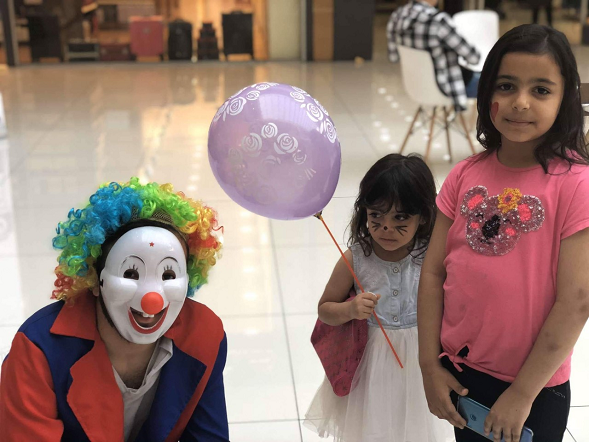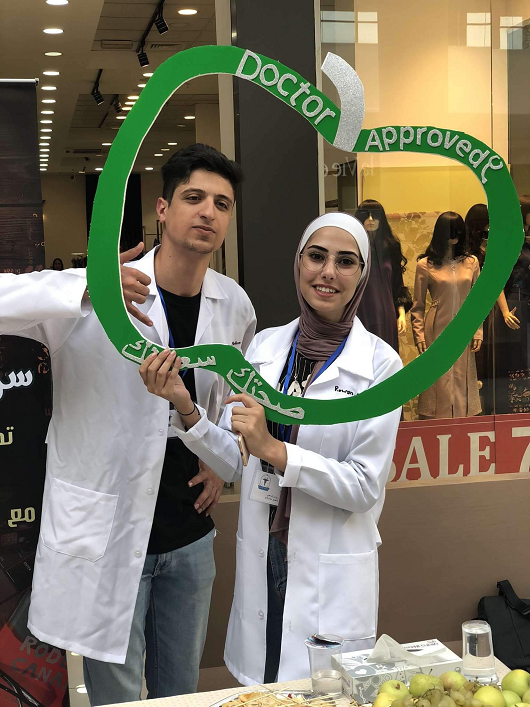 .
.
.
 A medical day to increase the awareness of different health issues in the community of Irbid  was held on Tuesday October 17th, 2019. This activity was under the care of the faculty of Medicine @ Yarmouk University. It was performed by our active medical students under the supervision of Dr. Mohammad Al Zoubi , the dean assistant of clinical issues, an assistant prof. in urology.
The activities included vital signs measurement and education of the people with abnormal vital signs to visit the specialist regarding this issue. Measurement of blood glucose level was done too for people who were keen to do this lab test.  A special zone for women awareness of breast cancer screening and gynecological issues. and how could we forget our kids and their precious health. Kids were welcomed in a way they like with balloons , healthy candies, face colorful paintings and Mr. funny clown.
The activity started from the early morning till the evening and was cheered by the mall visitors.
.
.